Welcome to Zen Eyes Solutions. We provide an array of services to meet your computer needs. Please use the menu on the left to learn more about each service.
About Us
Zen Eyes Solutions owner,
Edward Isen
, saw a need to provide customers not only with better computer support, but also better customer service. This can be best achieved by making sure the customer is educated on the computer they presently have, as well as future purchasing decisions. Enabling the customer to be self-sufficient is the ultimate goal.
Making computers work for people ™
This statement conveys our message in a couple ways. In one respect, we help get your computer working again. More importantly, you shouldn't have to feel like you are working for your computer to get things done; your computer should be working for you.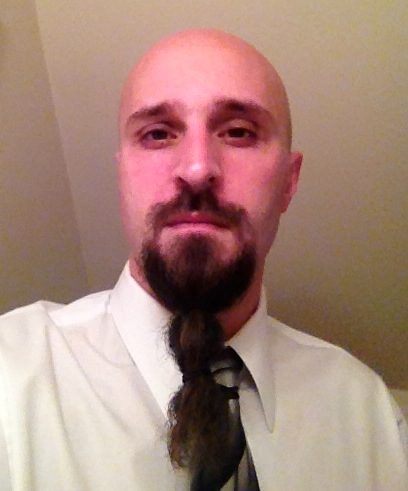 Welcome to the software solutions section. Here is where we can assist you with things, such as:
Base rate is $50 per hour, with a
1 hour minimum
for all on-site locations. All time after that is in 30-minute increments.
Remote support is also $50 per hour, but charged in 15-minute increments.
15-minute minimum
.
Software Solutions
Hey, this section is
free!
This is just some quick suggestions for your platform of choice.
Mac
Windows
Firefox — Some Mac users are content with Safari, but we happen to prefer Firefox.
Windows users... You still use Internet Explorer why? You know what to do! :)
Chrome — Some Mac users are content with Safari, but some happen to prefer Chrome.
Windows users... You still use Internet Explorer why? You know what to do! :) (Hey, did we just copy and paste here?)
VLC — You could use Quicktime. You could use Windows Media Player. You could just use VLC. It can play almost any video format with the greatest of ease.
Open Office — Don't want to pay for Microsoft Office? Here's *one* option for a free office suite with high compatibility.
Perian — This program has recently been discontinued, so it may not be helpful much longer. This plug-in allows Quicktime to be just almost as useful as VLC. Notice we said almost. That said, it's still a must-have for the time being.
Avast — We recommend this over Norton's and McAfee. Avast is very good and very free. That said, you might throw a little something their way for providing free, but that's just a suggestion. We have no affiliation.
Flip4Mac — Someone sent you a Windows Media file (people still use those??) and now you want to play it. No problem. Once you install Flip4Mac, Windows Media files will play in Quicktime as if it were a native file. Flip4Mac and Perian really make Quicktime much better.
Malware Removal
Virus and malware clean-up falls under the base rate of $50 per hour. The actual charged time for completion is contingent upon whether this is done on-site or if the PC/laptop is taken with us. While on-site, we have no choice but to run the scans and wait. This is charged time. However, if we can take the computer with us, we can run scans while doing other things. A 3-hour scan (it can happen) would't be charged for 3 hours worth of time, because we would be able to do other things while it runs.
General Support
Just as the name implies, this is general support. Any support needs
not
specifically mentioned above fall under the base rate.
Welcome to the hardware solutions section. Here is where we can assist you with things, such as:
New Computer Purchases
Hard Drive Rescue
Hardware Repairs
New Computer Purchases
Need some help buying a computer? We are more than happy to go over this with you. We will go over things, such as what you want to do, how much you want to spend, etc. We are pro Apple computers (Macs). They tend to have less problems than their Windows PC counterparts. Many IT guys will argue this, but then, many IT guys will be more than happy to point you to a computer where you will continually need their assistance. We are recommending a computer that will, more often than not, just work for you. Nonetheless, we will assist you with buying the computer of your choice. Rate is $50 per hour if you want us to accompany you to buy the computer. Advice via email is
free
.
Hard Drive Rescue
We have the limited ability to rescue data from your failing hard drive. Assuming there's no physical damage to the drive, we can get those files you need off and put onto a DVD for you. Base rate of $50 per hour applies if done on-site. Taking the computer with us will result in discounted pricing.
Hardware Repairs
We don't do regular hardware repairs. We may be able to point you to the appropriate service who can.
Welcome to the audio solutions section. We offer you the service of transferring old cassette tapes into CDs or MP3 format.
Conversion of tapes is a flat rate of $25. This includes burning to one CD.
Additional burn CDs are $2/disc. If you provide the discs, it's $1/disc for each burn.
For separate tracks to be created for your disc (or just separate MP3 files for each item on your tape), it's an additional $25.
No longer will you have to worry about old tapes warping or just plain breaking. Once this process is done, you will have your audio saved in a digital format that can be preserved on disc, on computers, tablets/phones, email, etc. Save those recordings
today
!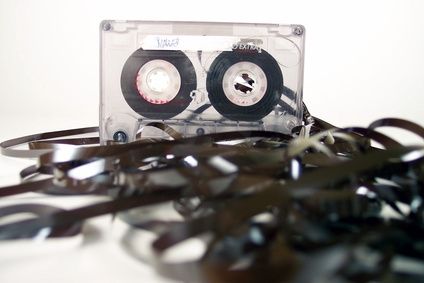 Welcome to the tutoring solutions section. We offer tutoring on computers for people who want to learn more. Base rate for tutoring is
$25
per hour per person (for up to two people). If there are three or more people in the session, the price drops to
$20
per hour per person.
It's not often that a business truly fulfills its mission statement, but Zen Eyes Solutions does that and beyond! The owner, Ed Isen, is the consummate professional. He's got the tools and personality to provide excellent computer and customer support. My old computers were beyond saving and Ed helped me shop for a new one and tutored me so that I would be self sufficient. I know he's there for support in the future as well. Working with him was a pleasure. And... oh... Did I mention that his fees are very reasonable??!!!
- Diane L.
I highly recommend Ed for all your computer needs. He fixed two of my laptops, personal and business. He was fast, courteous, extremely knowledgeable and very fair with his fees. He repaired them both and got me back working in no time. As a business owner Ed was great to work with.
- Brad Orenstein (The Gourmet Vendor Inc)