Z

en

E

yes

S

olutions

Welcome to Zen Eyes Solutions. We provide an array of services to meet your computer needs, including software support, consulting, training, audio, limited hardware support, and more. Please click on the menu at the top for more details on each provided service and click on the banner to get back to this home section.

3-31-2015 – Pricing has been changed! Based on real-world experiences working on people's computers, we decided to streamline the pricing.

11-4-2014 – Had to switch hosting companies. Went from zymic to 0zed. We'll see how this does.

7-12-2014 – Doing a slight revamp to the UI. Outset borders have been removed. Rounded edges are a little less round. Menu/section colors are a bit more subtle. Section switching is now a bit speedier.

3-13-2014 – Hope everyone is having a good 2014 so far. Just doing a bit of maintenance.

7-25-2013 – We are trying another new look. This site looks best in a current browser, such as Firefox, Chrome, Safari, or Internet Explorer 10. Internet Explorer users should be using at least version 8 for an acceptable viewing experience.
About
Zen Eyes Solutions owner,
Edward Isen
, saw a need to provide customers not only with better computer support, but also better customer service. This can be best achieved by making sure the customer is educated on the computer they presently have, as well as future purchasing decisions. Enabling the customer to be self-sufficient is the ultimate goal.
Making computers work for people™
This statement conveys our message in a couple ways. In one respect, we help get your computer working again. More importantly, you shouldn't have to feel like you are working for your computer to get things done; your computer should be working for you.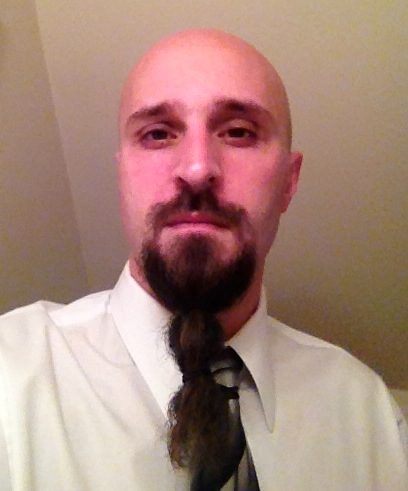 Software Solutions
Here are the new prices!
$100 flat rate for all PCs/laptops left with us for malware clean up (viruses, spyware, etc).
Remote support is $35 per hour (in $8.75 15-minute increments).
If we come to you, it's $100 for any time up to the first hour, then $35 for each additional hour (in $8.75 15-minute increments).
"So, how much will it cost me if and it takes minutes?"

Software Suggestions
Free
advice already, and you didn't even have to contact us.
Hardware Solutions
Here is where we can assist you with things, such as:

New Computer Purchases
Need some help buying a computer? We are more than happy to assist you with this. We will go over things, such as what you want to do, how much you want to spend, etc. Rate is $50 per hour if you want us to accompany you to buy the computer. Advice via email is free.

Hard Drive Rescue/Replacement or Adding/Replacing memory
We have the limited ability to rescue data from your failing hard drive. Assuming there's no physical damage to the drive, we can get those files you need off and put onto a DVD for you. Also, we can help you install and replace memory (RAM) in your computer. New price rates apply here. See Software Solutions tab for details.

Hardware Repairs
Other than the services listed above, we don't do regular hardware repairs. We may be able to point you to the appropriate service who can.
Audio Solutions
We offer you the service of transferring old cassette tapes into CDs or MP3 format.
Conversion of tapes is a flat rate of $5. This includes burning to one CD – each side of the tape is a track on the CD.
Additional burn CDs are $2/disc. If you provide the discs, it's $1/disc for each burn.
For separate tracks to be created for your disc (or just separate MP3 files for each item on your tape), it's an additional $25.
No longer will you have to worry about old tapes warping or just plain breaking. Once this process is done, you will have your audio saved in a digital format that can be preserved on disc, on computers, tablets/phones, email, etc. Save those recordings today!
We also offer voice-over work for reasonable rates. Inquire today!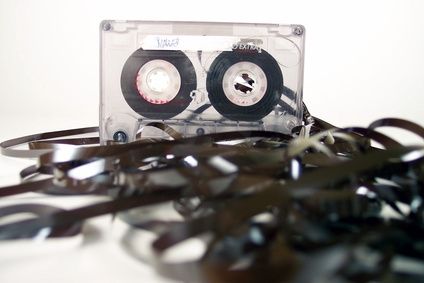 Learning Solutions
We offer tutoring on computers for people who want to learn more. Base rate for tutoring is $25 per hour per person (for up to two people). If there are three or more people in the session, the price drops to $20 per hour per person.
Testimonials
"

It's not often that a business truly fulfills its mission statement, but Zen Eyes Solutions does that and beyond! The owner, Ed Isen, is the consummate professional. He's got the tools and personality to provide excellent computer and customer support. My old computers were beyond saving and Ed helped me shop for a new one and tutored me so that I would be self sufficient. I know he's there for support in the future as well. Working with him was a pleasure. And... oh... Did I mention that his fees are very reasonable??!!!

"
– Diane L.
"

I highly recommend Ed for all your computer needs. He fixed two of my laptops, personal and business. He was fast, courteous, extremely knowledgeable and very fair with his fees. He repaired them both and got me back working in no time. As a business owner Ed was great to work with.

"
– Brad Orenstein (The Gourmet Vendor Inc)
SECRET
Nothing to see here... or is there?